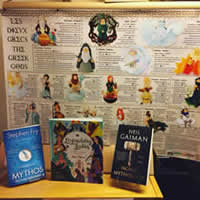 Les Dieux Grecs / The Greek Gods
Notre objectif est de créer des décorations murales éducatives, visuellement saisissantes avec une richesse d'informations condensées, conçues pour encourager les enfants à naviguer et à découvrir leurs compétences cognitives visuelles. Parfait pour les salles de classe, homeschooling ou les salles d'étude.

Our objective is to create visually striking educational mural decorations with a wealth of concentrated information designed to encourage children to navigate and discover their visual cognition skills. Perfect for classrooms, homeschooling or study rooms.